Our Story
How It All Began...
June 27, 2014: Matched on eHarmony
July 8, 2014: Anna takes the first step and sends Justin some "Ice-Breaker Questions"
July 9, 2014: Anna and Justin get to know each other with a few "Quick Questions"
July 10, 2014: Justin abruptly stops all communication without explanation and fails to respond to Anna's "Dig Deeper Questions"
[RADIO SILENCE]
September 24, 2014: Justin messages Anna to apologize for going M.I.A. and asks if she "would be interested in starting the conversation again?"
September 24, 2014: Anna agrees to give Justin a second chance
September 27, 2014: Justin invites Anna to meet in person over dinner
October 2, 2014: First Date at Parlor Pizza
September 29, 2018: Justin proposes on Kinzie Street Bridge!
The Wedding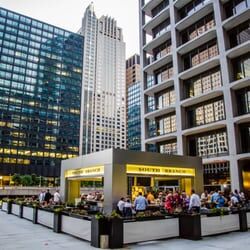 Saturday, September 14, 2019
5:30 PM
Ceremony and Reception
South Branch Tavern and Grille
100, South Wacker Drive, Chicago, IL 60606, United States
Wedding Party
Hannah Shipley - Maid of Honor
Best Friends since 2005 after pledging Kappa Kappa Gamma sorority at The University of Tennessee Knoxville
Aaron Yonkelowitz - Best Man